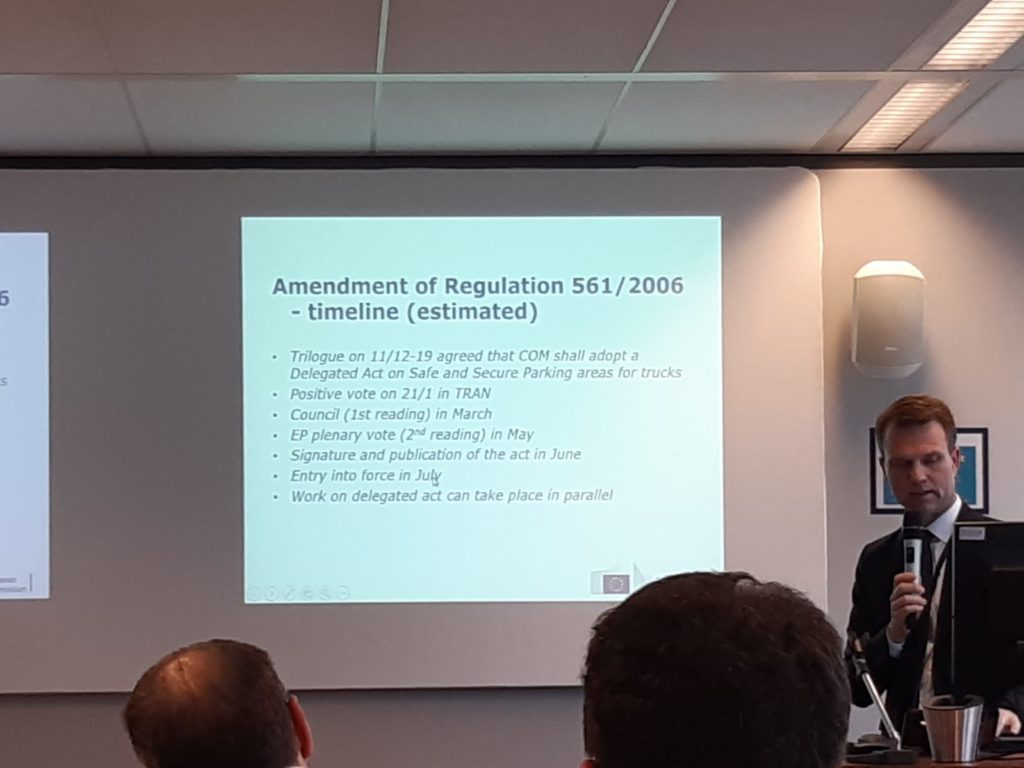 On January 28, the expert group meeting on "Safe and Secure Parking area Trucks" was held in Brussels
The European Parliament and the Council reached an agreement on the Mobility Package in December 2019, including a very important article on safe and secure parking areas asking the Commission to adopt a delegated act in accordance with the EU Parking Standard.
This agreement is still to be finally endorsed and signed, which we expect to happen in June 2020.
In this meeting in Brussels , COM presented the outcome of the Trilogue on the Mobility Package and explained the steps and the expected timeline of the delegated act on safe and secure parking areas for trucks as well as the role of the expert group in this context as an advisory body for COM.